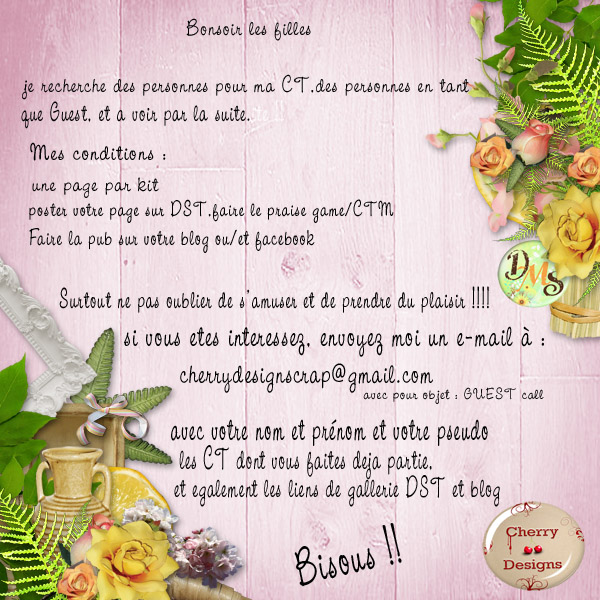 Good evening girls
I am looking for my CT people, people as a Guest, and then see!
My conditions:
- one page per kit
- post your page on DST, to praise the game / CTM
- Make advertising on your blog or / and facebook
- Especially do not forget to have fun and have fun!!
if you're interested, send me an e-mail: cherrydesignscrap@gmail.com
with the subject: GUEST call
with your full name and your nickname CT which you already part
and also links DST gallery and blog
I sell at
DMS
and
SCRAPBIRD
:
mon blog :
http://lilyg-design.blogspot.com/